LAKE TENKILLER, OKLAHOMA
As our primary location for our busy season dives, Lake Tenkiller offers a wide variety of fun diving possibilities. Located just over 2 hours to the east in Vian, OK, Lake Tenkiller is where we do most of our training and fun dives in our busy season from May to October. We dive Saturday and Sunday mornings at Fisherman's Point dive site reached from Lake Tenkiller State Park between 8-10am depending on the weather.
PLACES TO STAY
If you're looking for somewhere to stay close to the dive park, there's tons of options popping up all the time – including new air bnb's! Check out those or any of the ones below. Places can book up fast in the summer months so book early.
Tenkiller State Park Cabins
www.travelok.com/state-parks/tenkiller-state-park
918-489-5641
Fin And Feather Resort
www.finandfeatherresort.com
918-487-5148
Blue Doors
www.bluedoorsattenkiller.com
918-489-2174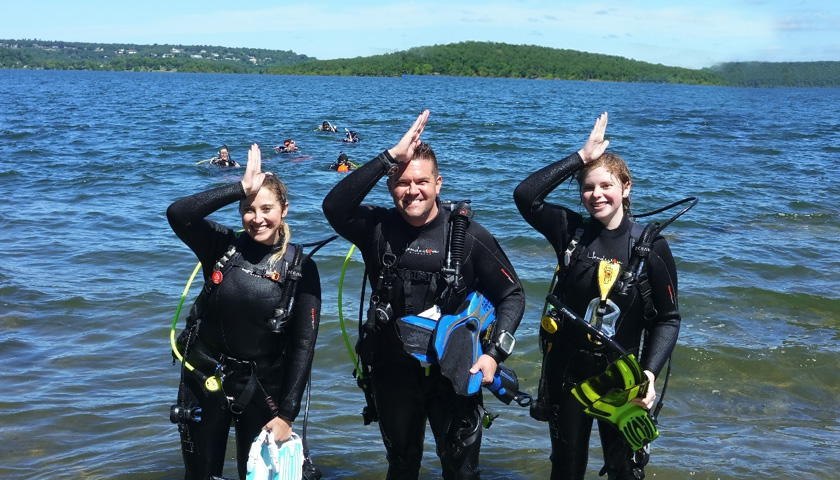 LAKE MURRAY, OKLAHOMA
Lake Murray is a shore accessible fresh water dive site, located at Lake Murray State Park, Ardmore, OK. The average visibility is 5-15ft/3-5m. This dive site provides bathrooms and camp sites. Training platforms are available.Most common place to dive in this lake is Marietta Landing in the southwest park of the lake.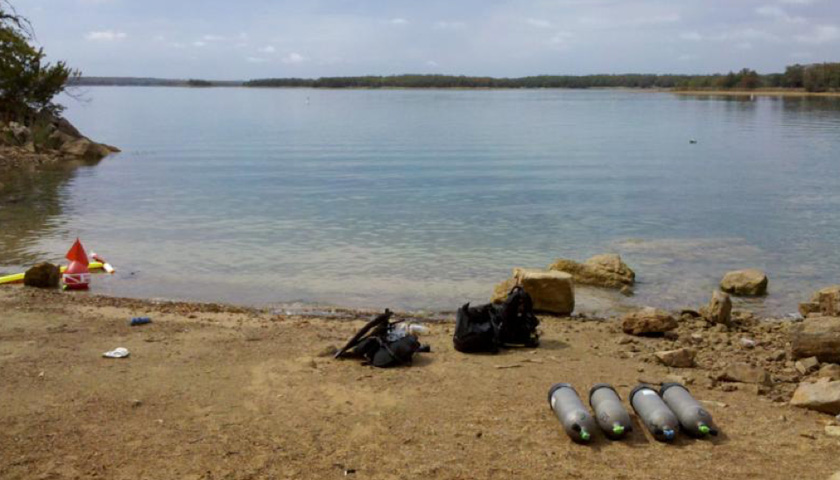 LAKE ELMER THOMAS, OKLAHOMA
It is a rock bottom lake and generally offers decent visibility (10') in the shallow areas on the old dam area. There is a large rock platform that dive shops often use to train divers on. The surface water temps can vary from 75 F in the summer to 55 F in the winter. The lake has thermoclines in the spring, summer, and fall, so if you want to go deeper than 35' be prepared. The space between the old dam and the new dam can hit 96 feet or so. Viz is usually better at depth, but it is generally 55 F year round.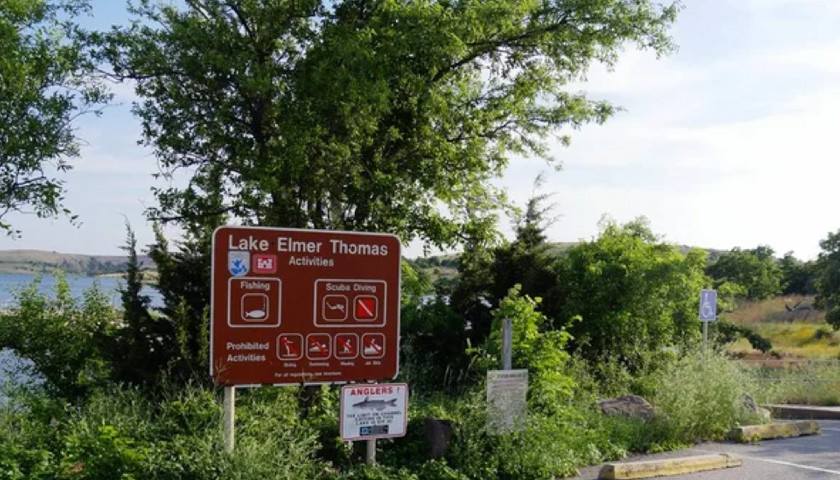 THE BLUE HOLE, NM
Visibility is an astonishing 100', due to the fact that the water completely renews itself every six hours—it's truly never the same lake twice. What doesn't change is the temperature—a constant 62 degrees.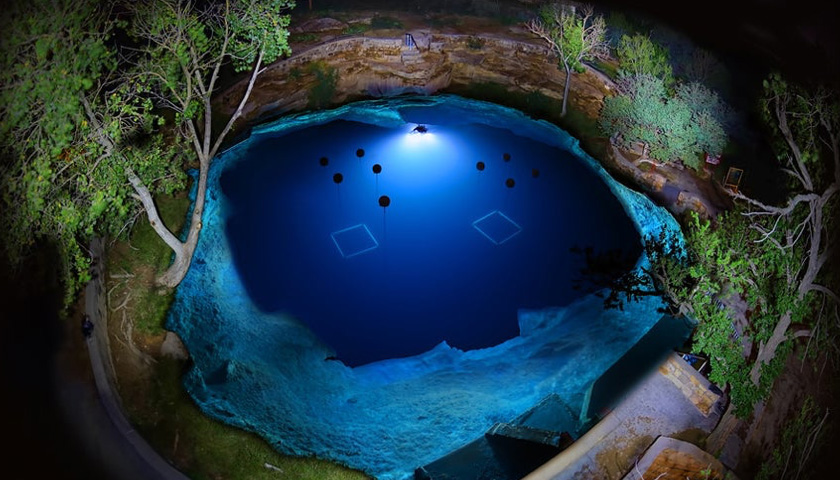 BLUE LAGOON - HUNTSVILLE, TX
Blue Lagoon is a shore accessible fresh water dive site, located at 649 Pinedale Road, Huntsville, TX 77320. The maximum depth is 26-30ft/8-9m. The average visibility is 5-10ft/2-3m. This dive site provides bathrooms and airfills. Training platforms are available